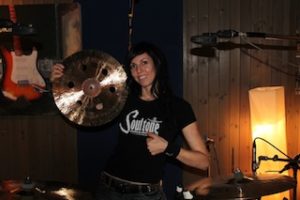 SOULTONE CYMBALS ENDORSING ARTIST   VERONICA BELLINO IS ANNOUNCED AS THE OFFICIAL TOURING AND RECORDING DRUMMER FOR JEFF BECK THE LEGENDARY GUITARIST.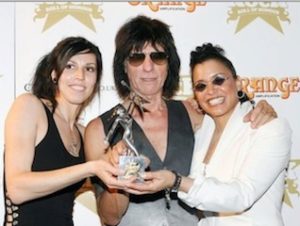 VERONICA PERFORMED WITH JEFF BECK AT THE ROUNDHOUSE AT THE CLASSIC ROCK AWARDS ON WEDNESDAY 9th NOVEMBER WHERE JEFF RECEIVED THE LIVING LEGEND AWARD.
WE ARE PROUD TO ANNOUNCE THAT OUR BACKLINE PARTNERS JOHN HENRYS PROVIDED BACKLINE SUPPORT BOTH FOR THE REHEARSALS , THE PERFORMANCE  AND LATER STUDIO RECORDING , THE FORD MAVERICK TOURING GIGGING KIT THAT IS AVAILABLE FOR HIRE FROM JOHN HENRYS WAS PARTNERED WITH A SET OF SOULTONE BACKLINE CYMBALS , TO VERONICA'S SPECIFICATION.